Chamber News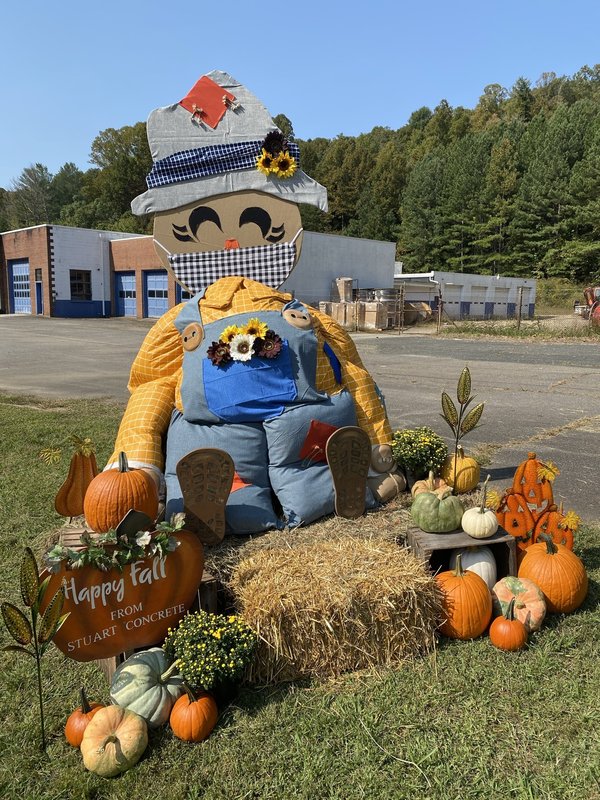 Not a Crow in Patrick County, the Scarecrows are doing their job
October 5, 2020
Over 40 scarecrows are hanging around Patrick County.
For Immediate Release
Not a Crow to be found in Patrick County
The Scarecrows have done their job!
"The Patrick County Chamber of Commerce
Announces the Inaugural Scarecrow Contest"
Fall in Love with Patrick County…..Thousands of tourists drive through Patrick County every October. They come to visit the Blue Ridge Parkway and enjoy the fall colors and many amenities Patrick County has to offer. What better way to say "thanks" to our visitors and our local patrons, while incorporating social distancing, than with a scarecrow contest where people can see the scarecrows from their vehicles and choose their favorite display!
The Patrick County Chamber of Commerce is extremely excited to promote our Inaugural Scarecrow Contest! Businesses, churches, organizations, and individuals have been busy creating their scarecrow exhibit across Patrick County. There are approximately 40 themed scarecrow displays already placed throughout the county with the anticipation of more to be exhibited.
The Chamber will promote each scarecrow display by sharing photos on our Facebook page, WHEO radio advertising and an ad in The Enterprise, an online gallery "Official Entries" for voting. From October 1st through October 31st, the Scarecrow Contest will gather votes and activity to select contest winners. Various prizes will be awarded to the best scarecrow exhibit and to the patrons who visit the most scarecrows.
Patrick County would like to invite everyone to visit our beautiful county and all the scarecrow displays. Visitors and patrons are encouraged to vote for your favorite scarecrow. Cast your vote Here by liking, commenting and sharing from the photo album.