Event
Electrical Groundsman Training offered through Patrick Henry Community College and Workforce, Economic & Community Development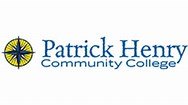 Patrick Henry Community College - Stuart, VA - 276-656-0260

Electrical Groundsman Training, Monday-Thursday, September 30th through October 24th, 8:00 AM - 4:30 PM. Training held in Patrick County. High school diploma not required. Certifications earned: OSHA Construction, NCCER Core, Basic Work Zone Safety, Flagging, CPR & First Aid, Preparation for CDL Class B Learner's Permit. Read more....Extra
What is an Electrical Groundsman?
An Electrical Groundsman is an entry level position working primarily for electrical contractors that serve utility companies. Groundsmen prepare packs for the linemen, operate bucket trucks, help install underground lines, and take care of traffic control. This short-term training program prepares students for employment with electrical contractors, cable contractors, telephone contractors, and electrical utility providers.


PHCC has grant money that can p ay for nearly ALL of your training! Full price: $3,600; Your price: $1,200. You pay only 1/3 if eligible through Virginia's Worksforce Credential Grant. Additional funding may be available to assist with your 1/3. For more information call: 276-656-0260.