Event
Bright Star Theater at the Spencer-Penn Centre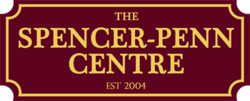 Normally occurs every year in July
475 Spencer-Penn Road - Spencer, VA - 276-957-5757 - www.thecentreatspencerpenn.com

Bright Star Theater Company will be back in our area this year and we snagged them to perform "The Wizard of Oz and Maximus Mars all at an incredible price for our community. Please show your support so that we may keep bringing these programs to our kids. $1 for kids and $2 for adults. FREE to our Summer Campers and Summer Reading Participants! A huge thank you to ValleyStar for sponsoring this event.