Event
Patrick Henry Community College to sponsor Management Bootcamp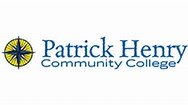 Patrick Henry Community College - Stuart, VA - 276-656-0260

Management Bootcamp from Good to Great! Wednesdays, April 3 through May 1, 8:00 AM - 12:00 PM, Patrick Henry Community College, Patrick County Site. Cost: $379.99. Pre-registration required: 276-656-0260.
A good employee is valuable to any organization. Often a GOOD employee is the person who takes initiative, meets goals and deadlines, comes early and stays late, and does whatever is needed to drive results. When promotion opportunities arise, the company has no hesitation in making the GOOD employee the newest leader/manager/supervisor. This workshop provides the GOOD employee with various tools and resources to enable the GOOD employee to become a GREAT leader/manager/supervisor.