Lotus Wellness Cottage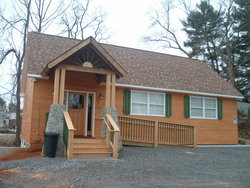 104 Via Avenue
Stuart, VA 24171
Phone: 276-694-3650
Fax: 276-694-3650
Contact: Judith Toscano, ND
Email: lotuswellnesscottage@gmail.com
Website: www.lotuswellnesscottage.com

NAET Allergy Elimination-ALLERGY ELIMINATION TECHNIQUES
Colon Hydrotherap-Bring a friend with you for a colon cleansing session and get $10.00 off your colonic. Aqua Chi Therapeutic Foot Soak
HOW DOES IT WORK? One of the many ways we are each unique is that we have our own bio- signature: our own, slightly different electrical frequency. Migun Massage Bed -Migun means beautiful health. Combining heat, accupressure massage and infrared technology.

· Area Attractions
· Cooking Classes
· Health Care
· Massage Therapy

· Natural Remedies
· Naturopathic Medicine
· Rejuvenation Package
· Wellness