Primland Resort Now Hiring
Primland Resort with Employment Opportunities. Please see notification.
Patrick County Public Schools Job Openings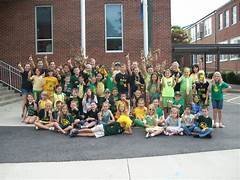 Patrick County Public Schools is seeking substitute teachers, bus drivers, cafeteria workers and custodians. Interested parties should apply on the school division's website: www.patrick.k12.va.us. For more information, contact Amanda Holt at (276) 694-3163 or amanda.holt.@patrick.k12.va.us
Kreager Woodworking, Inc. is seeking full time employees
Seeking full time employees for 1st and 2nd shift. Open positions include CNC operators, general woodworking machine operators, forklift drivers, and floor help. We offer major medical insurance and competitive pay. Apply at 9412 JEB Stuart Hwy, Meadows of Dan, VA (near Lovers Leap) between the hours of 8 a.m. and 3 p.m. M-F. Call for after-hours appointment - 276-952-2052.
Ten Oaks Offering Employment Opportunities

Ten Oaks LLC is located at 209 Progress Drive, Stuart, Virginia 24171. Ten Oaks has an opening for a full-time, experienced industrial electrician. For more information, please call Ten Oaks at 276-694-3208 or visit their website at www.tenoaksflorring.com for more information regarding this employment opportunity.
Clark Brothers Construction

Several positions
Piedmont Community Services
Woods Produce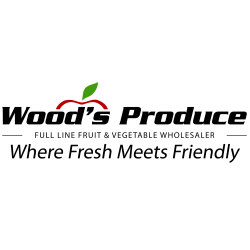 Blue Ridge Parkway Position
Trails Program Coordinator Position Available.
Capewell is Hiring
If you are compelled by a sense of purpose and patriotism, where making a difference every day in the lives of our Military men and women matters, where hard work and leadership skills drive your daily activities in a small, agile legacy aerospace and defense company, and where your voice and creativity is integral to shaping the future of a growing and accelerating organization, then Capewell wants you! Capewell is currently seeing qualified candidates for Sewing Machine Operators, Technical Publication Writer and Electromechanical Engineer positions. These positions are in our Meadows of Dan, VA location. There are several ways to apply - Indeed, LinkedIn, by emailing your resume to Donna.mabe@capewell.com and in person at 4298 Jeb Stuart Hwy, Meadows of Dan, VA.
STEP, Inc. Employment Opportunities
We are Hiring!  Open Interviews Wednesday, February 8, 2023.
Help Wanted - Insight Textiles, LLC
Insight Textiles, LLC, 138 Elamsville Road, Stuart, VA 24171, is seeking employees in the Fixer - Knitting Department 3rd shift (11 p.m. to 7 a.m.). Keep equipment running by making general repairs to knitting machine, start new warps and help inspect the knitted fabric. Other duties may be assigned. Apply in Person, Monday - Friday, 8 a.m. to 3 p.m.
Town of Stuart seeking qualified individual for the position of Director of Public Works
The Town of Stuart, Virginia is seeking a qualified individual to join our organization as the Director of Public Works. This is a new position within the Town, where the selected individual will be expected to work closely with the Town Manager to prioritize, schedule, and manage several public utility related tasks.
Interested parties should download the application package at the link above to review the qualifications for the position. 
Completed applications must be received by 4:00 PM on Friday, March 10, 2023 at the following address:
Stuart Town Office
P. O. Box 422
100 Patrick Avenue
Stuart, VA  24171
(276) 694-3811
P&H Community College positions available
The Patrick and Henry Community College is seeking applicants for the following positions:
Rising Future Career Camp Instructor
MHC After 3 Program Site Leader/Instructor
MHC After 3 Enrichment Instructor
MHC After 3 Youth Mentor
ASCT Administrative Assistant
Mechanics Adjunct
Welding Adjunct
NCCER Plumbing Adjunct
Please visit the P& H Community College website for additional information.