Primland Resort Now Hiring
Primland Resort with Employment Opportunities. Please see notification.
Patrick County Public Schools Job Openings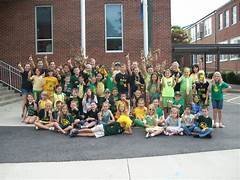 Patrick County Public Schools is seeking substitute teachers, bus drivers, cafeteria workers and custodians. Interested parties should apply on the school division's website: www.patrick.k12.va.us. For more information, contact Amanda Holt at (276) 694-3163 or amanda.holt.@patrick.k12.va.us
Kreager Woodworking, Inc. is seeking full time employees
Seeking full time employees for 1st and 2nd shift. Open positions include CNC operators, general woodworking machine operators, forklift drivers, and floor help. We offer major medical insurance and competitive pay. Apply at 9412 JEB Stuart Hwy, Meadows of Dan, VA (near Lovers Leap) between the hours of 8 a.m. and 3 p.m. M-F. Call for after-hours appointment - 276-952-2052.
Ten Oaks Offering Employment Opportunities

Ten Oaks LLC is located at 209 Progress Drive, Stuart, Virginia 24171. Ten Oaks has an opening for a full-time, experienced industrial electrician. For more information, please call Ten Oaks at 276-694-3208 or visit their website at www.tenoaksflorring.com for more information regarding this employment opportunity.
Clark Brothers Construction

Several positions
Piedmont Community Services
Woods Produce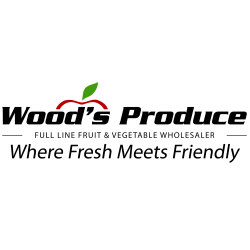 Blue Ridge Parkway Position
Trails Program Coordinator Position Available.
Reynolds Homestead Position Available
Assistant Manager for Community Engagement Programs at Reynolds Homestead.  This position reports to the Community Engagement and Partnerships Manager and serves as a regional representative for the College Access Collaborative. Responsibilities include but are not limited to:
Develops and maintains relationships with school personnel and coordinates and/or leads programs for PreK–12 students and teachers; coordinates family programs and bi-annual College for Older Adult sessions; coordinates history programs; recruits and coordinates training for docents; coordinates summer camp programs and assists with experiential programs.
Experience working in the education sector, coordinating and leading workshops and experiential educational programs. Proven commitment to diversity, equity and inclusion. Excellent communication skills? strong public speaking skills? experience with Microsoft Office programs; and the ability to work in a team and independently.
A bachelor's degree in education, humanities or a related field? experience working with Virginia Standards of Learning? experience working and/or volunteering with nonprofits? experience developing and coordinating professional and personal development programs.
Capewell is Hiring
If you are compelled by a sense of purpose and patriotism, where making a difference every day in the lives of our Military men and women matters, where hard work and leadership skills drive your daily activities in a small, agile legacy aerospace and defense company, and where your voice and creativity is integral to shaping the future of a growing and accelerating organization, then Capewell wants you! Capewell is currently seeing qualified candidates for Sewing Machine Operators, Technical Publication Writer and Electromechanical Engineer positions. These positions are in our Meadows of Dan, VA location. There are several ways to apply - Indeed, LinkedIn, by emailing your resume to Donna.mabe@capewell.com and in person at 4298 Jeb Stuart Hwy, Meadows of Dan, VA.