Mattie B's Gifts and Apparel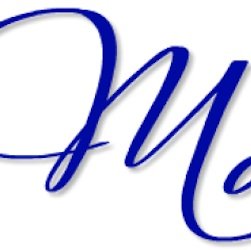 P. O. Box 827
105 N. Main St.
Stuart, VA 24171
Phone: 276-694-4438
Fax: 276-694-3245
Contact: Matilda Hunsicker
Email: matilda@mattie-Bs.com
Website: www.Mattie-Bs.com

Created from a desire to give a more personal unique gift or added flair to the home without leaving town.
Certain to have some thing that appeals to everyone, Mattie B's will have a continuously changing and growing line of product to fit most any budget.
We are conveniently located on Main Street in Stuart right next to the Post Office!
Operating Hours are:Monday-Friday 10-5
Thursday 10-6
Saturday 10-2
Like us on FB/mattie.bs
find us @MattieBs111
Instagram: mattie_bs

We carry a vast array of items for entertainment and everyday.
From apparel to artwork.

We have our own local line of tees and more and we SHIP!

https://www.mattie-bs.com/collections/free-state-of-patrick

Some of our more popular lines include:
Clothing: Toad&Co, Noelle, UmGee, Entro
Please check out our full line of accessories and jewelry
Natural Life (for all your style needs)
Melissa & Doug Toys
FacePlant Dreams (lingerie & wedding gifts)

We offer such services as special orders with selected companies and gift wrap.

Ask and we just might deliver!
· Clothing
· Gifts & Souvenir's
· Retail
· Shopping