Chamber News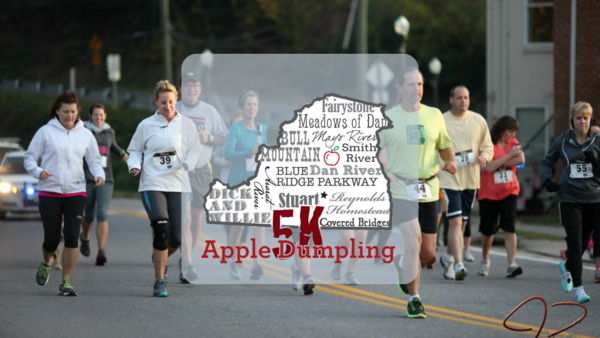 Apple Dumpling Festival 5K Winners Announced
November 2, 2023
The Apple Dumpling Festival 5K was a great success on Saturday, October 21st in Stuart, VA. This annual event occurs before the Apple Dumpling Festival and is organized by the Patrick County Chamber of Commerce and the Dan River Basin Association. This event is a great way to kick off the day's festivities. A total of 81 runners enjoyed their way along the Mayo River Rail Trail.
Overall winners:  First male was Fisher Martin in a time of 17:51, second place was Noah Harris (17:52), and third place was Declan Conner (18:26).  First female was Sadie Martin in a time of 21:80, second place was Rebekah Hicks (22:37), and third place was Eilliana Montgomery (23:51).  Overall male masters was RJ Scott in a time of 20:19 and female masters was Nancy Clayton (27:07).
Runners participated from across the region as well as several local runners including the Stuart Elementary School Run Club participants.  This event is a fundraiser for the Dan River Basin Association for trail development in Patrick County.  Funds raised will be used to install signage on the new natural trails on the Rotary Club of Stuart property.
Thank you to all our sponsors who helped make this event possible.  Full race results are available at www.runroanoke.com.