Chamber News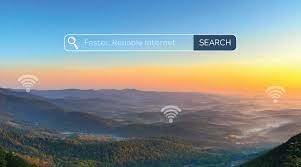 Input needed County Broad Band
August 30, 2021
The Patrick County Board of Supervisors is applying for a broadband grant through the Virginia Telecommunications Initiative and DHCD and we need your help! If you would like to share your need for broadband with DHCD, please complete the letter of support template found on the homepage of the County website, www.co.patrick.va.us. There is a link to the template and directions for completing
The Patrick County Board of Supervisors is applying for a broadband grant through the Virginia Telecommunications Initiative and DHCD and we need your help! If you would like to share your need for broadband with DHCD, please complete the letter of support template found on the homepage of the County website, www.co.patrick.va.us. There is a link to the template and directions for completing the letter.
Please send to Patrick County Administration, c/o Amy Walker PO Box 466 Stuart, VA 24171 or email

awalker@co.patrick.va.us

by September 9, 2021.