Chamber News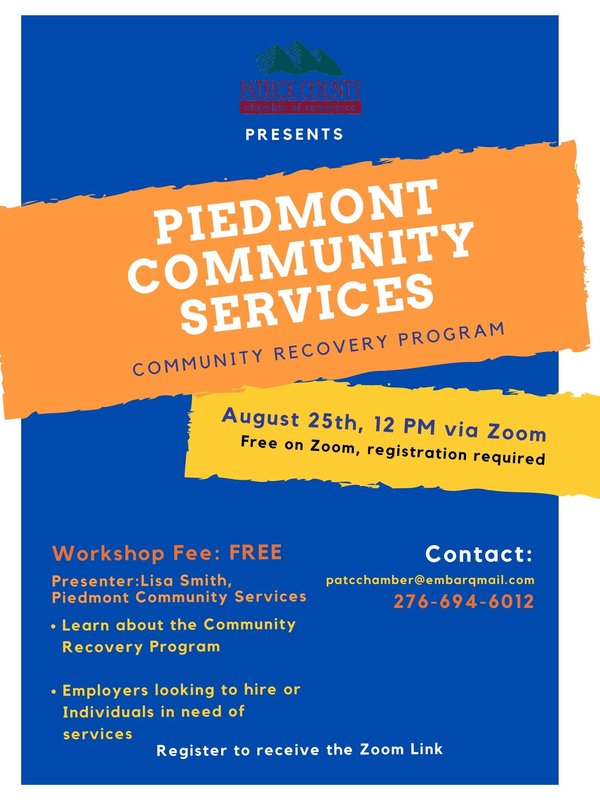 August Lunch & Learn; Community Recovery Program, new in Patrick County!
August 2, 2021
August Lunch and Learn~ Piedmont Community Services' Community Recovery Program, new for Patrick County!
Tune in on August 25th at 12pm for our August Lunch & Learn about the Community Recovery Program. Lisa Smith with Piedmont Community Services will be the host and discuss the goal of the program in eliminating barriers to employment for individuals who have been diagnosed substance use and/or mental health by providing: Vocational Training & Job Readiness, Life Skills Training, Referrals to other Community Agencies, and Linkage to Employment Opportunities.
Whether you are an employer looking at working with individuals of this program or know of individuals who could benefit from this program, please sign up to tune in.
Registration is free but required to send the Zoom link to. To register visit our website or facebook page. For questions, please contact the chamber office at 694-6012 or patcchamber@embarqmail.com