Event
Patrick County Library to host LEGO Club with Ms. Sam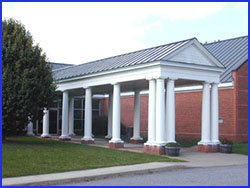 Normally occurs every year in September, October, November, December
116 W Blue Ridge Street - Stuart, VA

The Patrick County Library will hold the LEGO Club with Ms. Sam on Mondays from 4:30 p.m. to 5:30 p.m. This program is mainly intended for school age children. For more information, call the library at 276-694-3352.