Event
Patrick County Music Association Monthly Jam.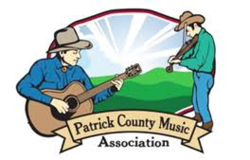 Aug 18, 2018

Rotary Field - 420 Woodland Drive - Stuart, VA - www.patrickcountymusicassociation.org

The Patrick County Music Association will host music in the Rotary Building at Stuart on Saturday, August 18th. Doors open to the public at 4:30 p.m. Donations accepted at the door. Bring your chairs. Food available. Open Jam Session at 4:45 p.m. followed by The Senior Melodies at 6:00 p.m. and The Country Boys at 7:00 p.m. Part of the Crooked Road Music Series.